Original NeoCushion™ Lumbar Support Pillow
Regular price
$78.95 USD
Sale price
$39.85 USD
Unit price
per
Sale
Sold out
FREE SHIPPING from New Jersey and California
Delivery within 2 to 5 days
Take care of your back
Many of the things that we do daily contribute to recurring back pain. Sitting all day for a prolonged time is one of the leading causes of discomfort in the back. NeoCushion is our solution for lumbar pain and for improving the spinal posture. Waking up in the morning has never been more pleasant.
The NeoCushion was designed to help with:
● Lower Back and Sciatica Pain
● Poor Posture
● Sleeping Discomfort
● Acute and Chronic Pain
● Lumbar Arthritis
● Sports Injuries and Muscle Pain
● Stiff Back
How does it work?
When using the NeoCushion, the lumbar area of the back is lifted upwards, and allows you to maintain a correct posture during sitting and sleeping. The cushion is made of a special memory foam material, that changes it's form after the shape of your spine, thus not putting too much pressure on the vertebra and surrounding muscles, and also releasing built-up pressure between the vertebrae.
By using our NeoCushion frequently, you help your spine revert to it's natural position. This helps not only for relieving the pain, but also for maintaining a beautiful straight posture throughout the day.
How do I use it?
For sitting at the office or in your car, place the cushion on the backrest of the seat, while making sure that it fills the lumbar gap between your spine and chair. For sleeping, you simply need to position the cushion under the lumbar area of your back.  
Quality materials
The memory foam inside our NeoCushion is made out of quality cotton that moulds after the shape of your spine and surrounding muscles. The cushion also comes with a removable cloth that is soft to the touch and well ventilated.
Satisfaction guaranteed
With our 30-day return policy, there is no need for you to worry. All we ask is that you send the items back to us and make sure that the merchandise is in the same condition. If you are not 100% satisfied with your purchase, contact us and we will find the most suitable option.
Product specifications
Dimensions (EU): 46cm x 23cm x11cm
Dimensions (US): 18in x 9in x 4.5in
Materials: Memory foam cotton & Mesh outer fabric
Color: Sky blue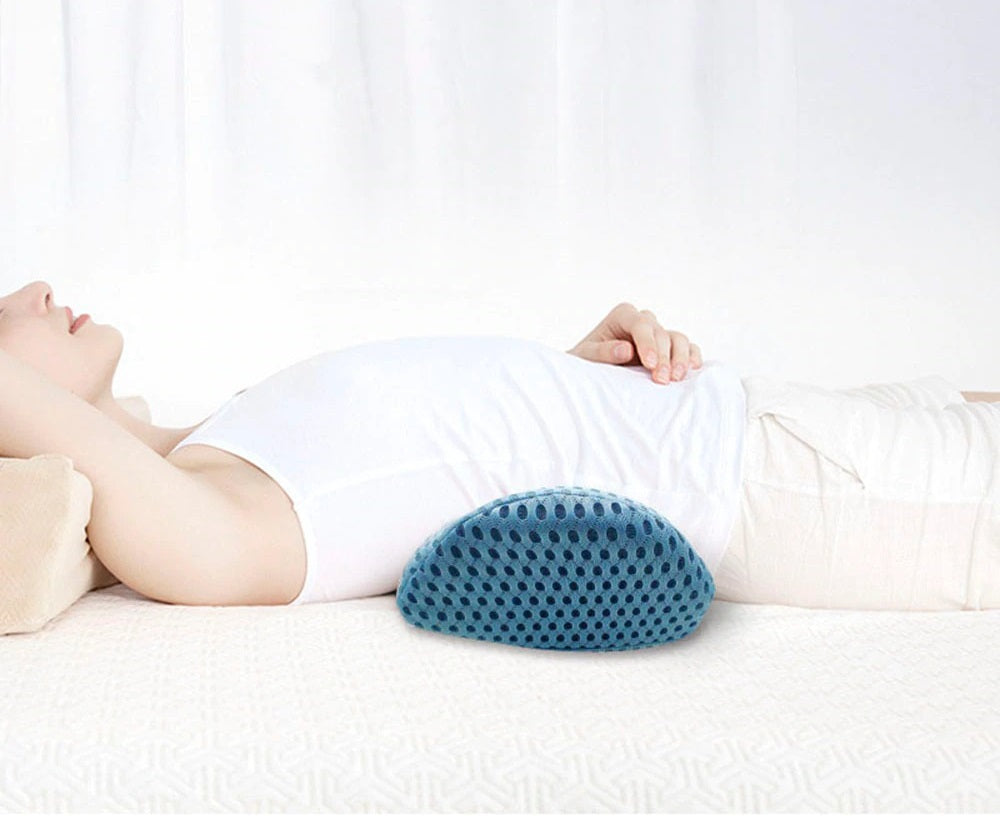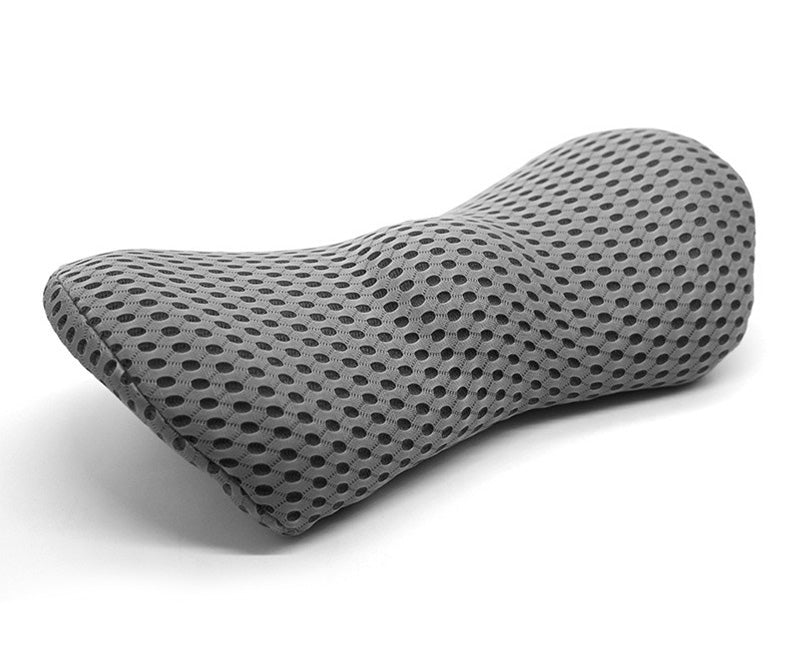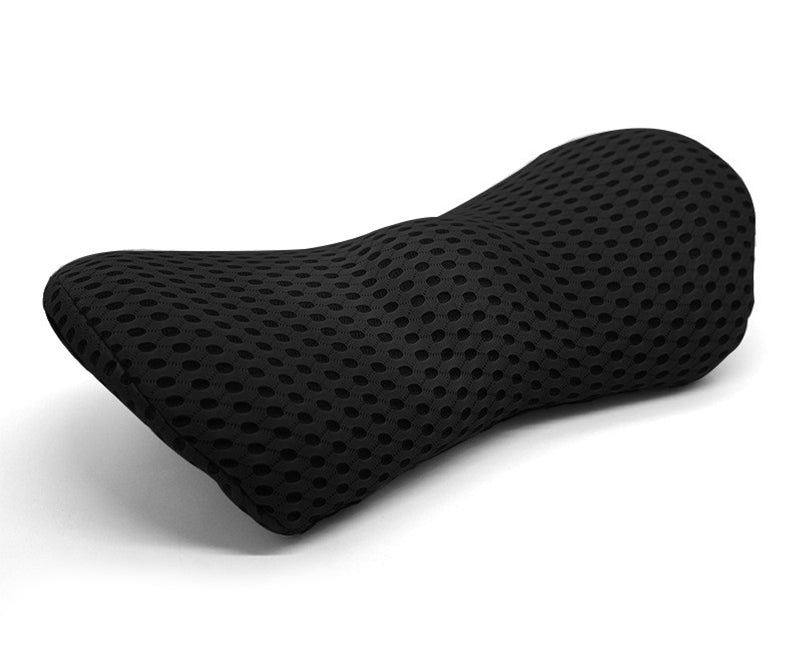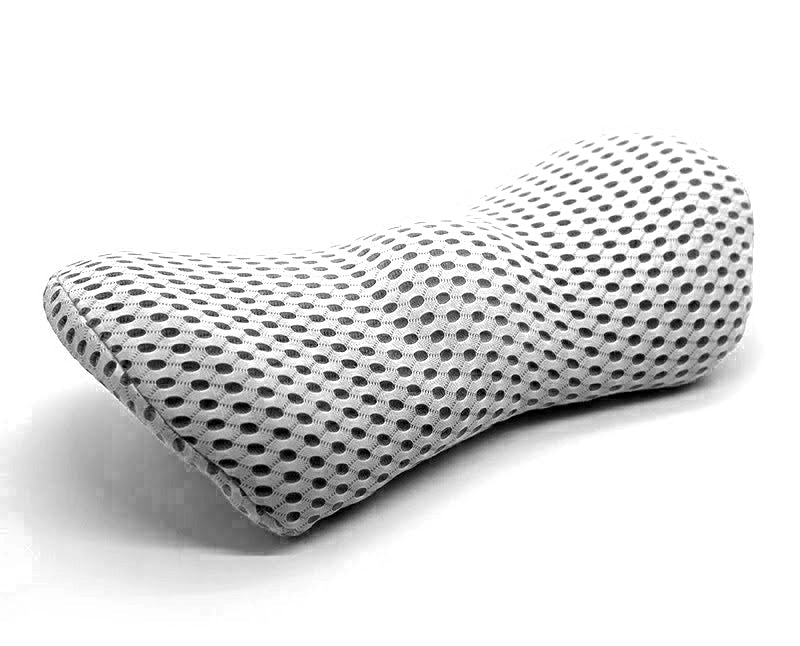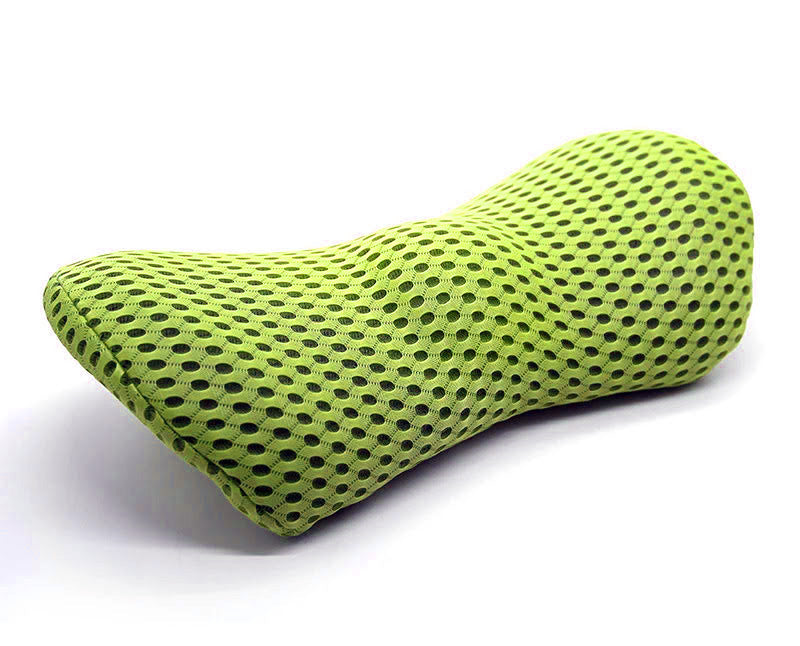 Ended years of pain!
I finally found relief from lumbar pain! These cushions made such a difference in my life! I am able to walk without pain, sit without pain. I can't believe the results! Why didn't my doctor recommend this simple solution? Try it!
Great product
My wife bought me one hoping it would help with my lower back pain while in the car. Works great.
An online success order
I've ordered a lot of stuff online. Some are total failures. But this one is not! This one is a success purchase! It totally delivers!
Amazing!
My husband has back issues and drives for work. This cushion is a Godsend! He is able to use this while working and it has saved him so much pain! I highly recommend!
Excellent for back pain
Very impressed with the way this pillow eases back pain. Would love to see a battery powered heated version.
Great pillow
I ordered 8 of these for family and friend that had back problems. She loved how it helped her back. My family all have back problems they said helping back. I have scoliosis, deteriation of disc disease , and arthritis. It's making my back feel better. Glad I found this pillow.
Great Lumbar Cushion!!!
I have been using my NeoCushion for over a week now and am soooo thankful and thrilled to share that I have far less back pain! My back is really messed up with severe scoliosis, two previous spinal fractures (T-12 & L-1) and full spine osteoarthritis. So, if it helps ME, I would heartily recommend you try it!
Amazing
I received mine yesterday and I'm ready to buy another one. Serious back problems and I can't believe how much this helps. I used it in my recliner where I sleep and in my living room chair. It made such a huge difference in lessening my pain. Don't want to keep moving it so I will purchase another one.
Best product!
This cushion has been my life saver. I have been suffering from bad sciatic pain for 3 years now and to add to the misery I commute 2 hours a day. A lot of days I would be in tears. Then I found the NeoCushion, I can now sit in the car for 4 hours to go see my new grand baby with no pain. Thank you from the bottom of my heart.
Time to replace the old pillow
It was time to change my old pillow so I bought this one because I have never seen it before and its shape looks very good for my back. As soon as I opened the package I was pleasantly surprised to see how good it looks and how it swells up. I replaced it with my old one and so far it is more comfortable and better looking