Original NeoCushion™ Neck Support Pillow (strap included)
Regular price
$48.95 USD
Sale price
$36.95 USD
Unit price
per
Sale
Sold out
FREE SHIPPING from New Jersey and California
Delivery within 2 to 5 days
Take care of your spine
The NeoCushion Neck Edition is the perfect neck pillow that provides increased comfort over regular pillows, and can greatly reduce upper back and neck pain. The cushion comes with a buckle, so it can provide better neck support and can be placed anywhere effortlessly.
The NeoCushion Neck Edition was designed to help with:
● Neck and Upper Back Pain
● Poor Posture
● Sitting and sleeping discomfort
● Acute and Chronic Pain
● Stiff muscles

How does it work?
The cushion is designed to provide optimal support and comfort during sitting, regardless of where it's used. You can place it in the car, for a more relaxed driving experience. Or you could use it at home or at the office, simply attaching it to your chair, using the integrated buckle. The possibilities are endless.

By using it frequently, you can also improve your posture, especially when using it together with our NeoCushion lumbar pillow. This helps not only for relieving the pain, but also for maintaining a beautiful straight posture throughout the day.
Quality materials
Made from the same premium materials as our original NeoCushion, the neck edition provides a unique experience, with a well ventilated outer cover that is soft to the touch, and a soft memory foam inside that supports various body shapes.
Satisfaction guaranteed
With our 30-day return policy, there is no need for you to worry. All we ask is that you send the items back to us in the original packaging, and make sure that the merchandise is in the same condition. If you are not 100% satisfied with your purchase, contact us and we will find the most suitable option.
Product specifications
Dimensions (EU): 30cm x 22cm x 14cm
Dimensions (US): 12in x 8.5in x 5.5in
Materials: Memory foam cotton & Mesh outer fabric
Color: Sky blue & White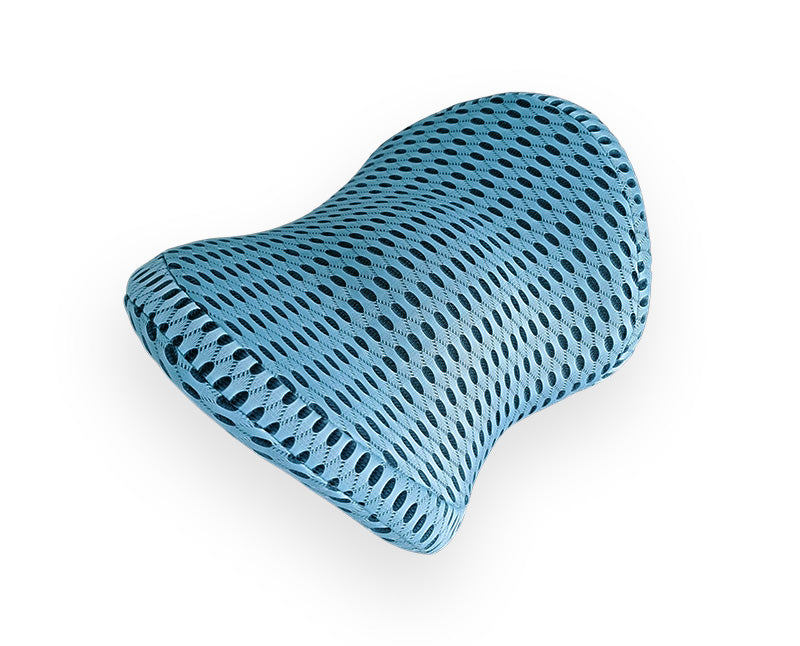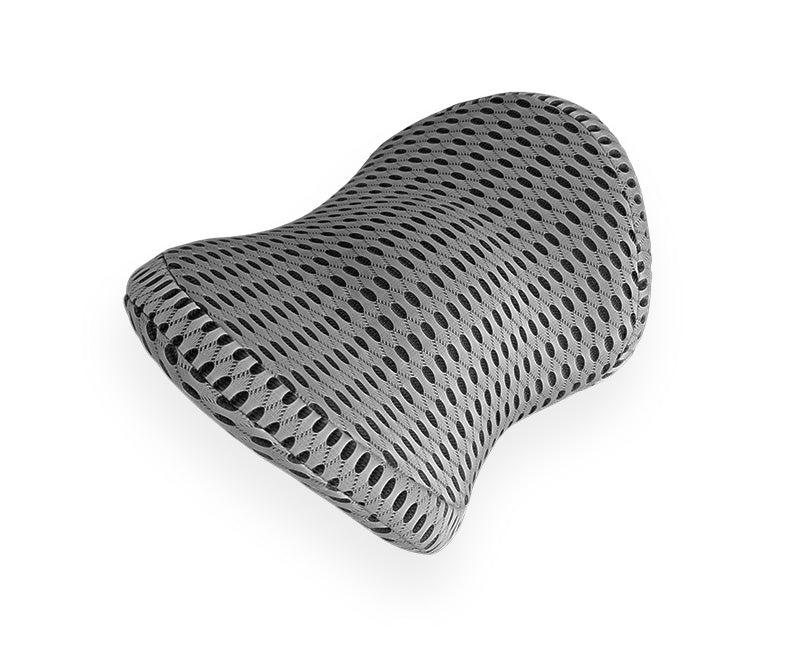 Having undergone two neck surgeries, I needed a comfortable support while driving. My physical therapist viewed it in my SUV and signed off on it. She actually asked for the product info so that she could provide it to her other patients. Very happy with this purchase!
Perfect
Tried so many of these head rests and this one is the absolute winner. Just so you all know, my purpose wasnt for my car but for my office chair which has a head rest.
Bought 2 of them. Only wanted them for the passenger seats but they work great for napping during long trips. These perfectly fill in the gap that usually stresses my neck when trying to get comfortable in the car. Highly recommend
Suffering with a lot of neck pain, I purchased this pillow based on good reviews. I have had chronic neck pain for years. What a difference. Now I wake up with little to no neck pain and I cannot believe it.
It fits just perfectly and this model even supports my shoulders. My neck is on point to it and the foam is so soft that it takes my pain away.
I got this to rest my head on during the longer drives and I like it a lot. I just wish I was a little taller so it would cradle my neck like its supposed to. Its really soft and comfortable and even after using it for only two days so far I noticed I had less neck/shoulder pain than usual.
I have been suffering from neck and shoulder aches for a long time and have been trying out different pillows but without success! This pillow is really comfortable and for once I woke up with no pain in my neck. I am very happy with the product.
Previously when I travelled, I used to get headache because of car's head rest and probably my body shape, but since I bought this, I never had headache. Great product!
The first pillow that actually provides neck support. I was pleasantly surprised to find that it reduced my neck pains because I have a slight form of kyphosis
I drive A LOT! I love my car but the gap between my head and neck is ridiculous! And I already have frequent neck pain. To me, it was worth the money and it matched well.